News archive
David Osrin awarded a Senior Research Fellowship
Professor David Osrin was successful in his application for a senior research fellowship. His fellowship, 'Community interventions for primary and secondary prevention of violence against women and girls: a cluster randomised controlled trial in Urban India' will commence in July 2017.
June 2017
---
Rashida Ferrand awarded a Senior Research Fellowship in Clinical Science
Dr Rashida Ferrand was successful in her application for a senior research fellowship. Her fellowship, 'Community based interventions to improve HIV outcomes in adolescents: a cluster randomised trial in Zimbabwe' will commence in June 2017.
May 2017
---
Wellcome Trust – Bloomsbury Centre for Global Health Research hosts its seventh successful scientific meeting
The Wellcome Trust – Bloomsbury Centre for Global Health Research held its seventh highly successful scientific meeting on the shores of Lake Malawi from 21-23 March 2017.
Attended by more than 80 participants, the meeting brought together the Centre's fellows, their sponsors, supervisors and collaborators from around the world and across scientific disciplines together with Centre steering group, representatives from the Wellcome Trust and colleagues and collaborators from Malawi.
The meeting's strength lies in the breadth and depth of the research projects and trials presented and their varied geographical locations.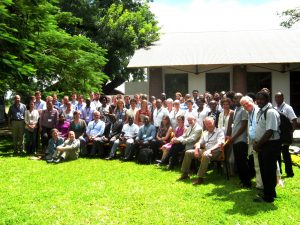 The result was a wide-ranging, diverse and thought provoking  programme of the highest quality spanning HIV/TB and infection, maternal and child health and nutrition, mental health, eye health, helminths, non – communicable diseases and health systems. The meeting and its location provided a fantastic opportunity and ideal environment in which to share research, forge new working relationships and develop future collaborations.
Hosted by Professor Liz Corbett, Wellcome Senior Research Fellow based in Malawi the Programme included a dedicated session to the range and depth of research taking place in Malawi. Through a combination of detailed in depth presentations  and shorter, dynamic speed talks the meeting was able to learn about the Malawi-Liverpool-Wellcome Trust Clinical Research Programme, MEIRU – Malawi Epidemiology and Intervention Research Unit, the MORDOR trials – Mortality Reduction After Oral Azithromycin: Mortality Study and the STAMP trial.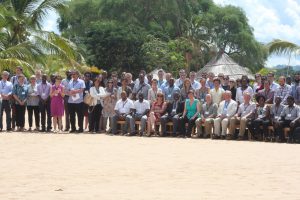 We were delighted that Charles Mwansambo, Chief of Health and Andrew Dimba, Senior Disease Control Officer from the Malawi Ministry of Health and Branwen Hennig and Bibi Oni from Wellcome were able to join us and contribute to a very productive and enjoyable meeting.
Posted 28/03/17
---
Comment on Wellcome Trust Bloomsbury Centre Scientific meeting
Hazel Dockrell, Special Advisor on Overseas Programmes in Africa, LSHTM
The Wellcome Trust funded Bloomsbury Centre for Global Health Research held its two yearly scientific meeting at Club Makokola, Mangochi, in Malawi, from 21-23 March 2017, with 82 participants.  As always, this was a stimulating and impressive meeting that demonstrated the excellence of the projects being undertaken by both WT fellows and clinical PhD students. These are not focussed in a few centres but based worldwide – most in Africa but also in India, Vietnam, the Solomon Islands, Peru. The meeting also showcased research in Malawi at the College of Medicine and the Malawi Liverpool Wellcome Major Overseas Programme, and at MEIRU, based in Lilongwe and Chilumba. The breadth of topics is a feature of this Centre, with sessions covering HIV, TB/HIV, TB, helminths and allergy, maternal and child health, child health and nutrition, eye infection, and non- communicable diseases including cardiovascular disease, diabetes, and mental health as well as cross-cutting topics such as health systems. As the Centre includes St Georges, UCL, Queen Mary and the Institute of Psychiatry as partners, senior members of these institutions also provide supervision, advice and mentorship. The Centre's fellows are innovative, operating in diverse settings and have found solutions to some unexpected problems including how to catch a lemur to take a blood sample.
Some studies report dramatic effects on a disease while others that are equally well designed and executed fail to show an effect – but that is equally important as we need to know what interventions will or will not improve health. This is an engaged, mutually supportive and interactive group where participants are honest about where results did or did not produce a predicted response.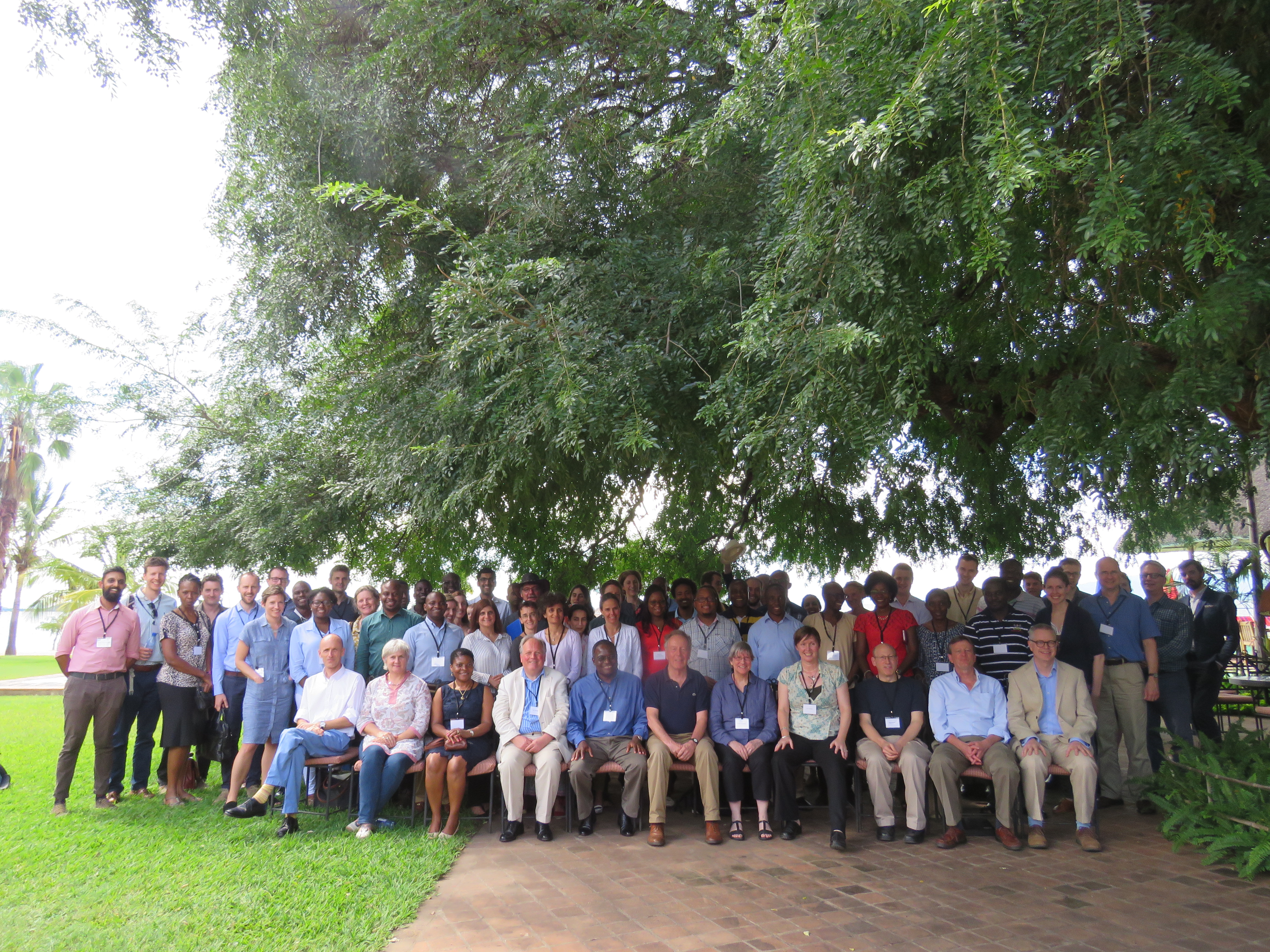 There were also outstanding examples of interventions that could provide Impact studies for the next REF. A study by Matthew Burton and colleagues has resulted in WHO reversing its recommendations about the preferred method for trichiasis surgery following their trial in Ethiopia, which showed that posterior lamellar tarsal rotation led to half the rate of recurrence as the operation that had been recommended by WHO.
What is particularly striking is the calibre of the Wellcome Trust fellows at the meeting, who include those funded through the Bloomsbury Centre and through two of the Wellcome Trust DELTAS programmes based in Uganda in which the School is a partner. All the presentations were of a really high standard. As for the former Gates Malaria Partnership, the meeting also highlighted the value of having a cohort of students who form their own friendships and support network.
The Wellcome Trust are currently reviewing the value of their Centres for Global Health Research, and had two representatives at the meeting. I hope they are as impressed as I was! David Mabey does an outstanding job as leader of the Centre, and particular thanks go to Liz Corbett, Lucky Ngwira, Tamara Hurst and Elise Kinnear for making the meeting and all our transfers work so smoothly.
Posted 28/03/17
---
Professor Vikram Patel, Wellcome Principal Research Fellow, has published two studies in The Lancet calling for the roll out of counselling services in primary care across India to tackle depression and harmful drinking:
Counselling for Alcohol Problems (CAP), a lay counsellor-delivered brief psychological treatment for harmful drinking in men, in primary care in India: a randomised controlled trial
The Healthy Activity Program (HAP), a lay counsellor-delivered brief psychological treatment for severe depression, in primary care in India: a randomised controlled trial
---
New Wellcome Clinical PhD Programme in Global Health Research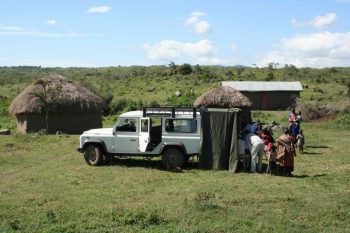 Doctoral training partnership between LSHTM, UCL, KCL, QMUL, SGUL and BSMS funded by the Wellcome Trust
The Wellcome Trust has awarded funding for a new Wellcome Clinical PhD Programme in Global Health Research, which will train 20 Fellows over the next five years.
Led by the London School of Hygiene & Tropical Medicine in partnership with University College London, King's College London, Queen Mary University of London, St George's University of London and Brighton and Sussex Medical School, this programme brings together expertise across a range of global health disciplines, clinical specialties, global partners and facilities. It will build on established links between the partner institutions and their experience in providing postgraduate training, including the success of the Wellcome Trust – Bloomsbury Centre for Global Health Research in training 43 clinical PhD Fellows over the past 20 years.
The Wellcome Clinical PhD Programme in Global Health Research will focus on the following six key areas in which the partner institutions have a strong track record and history of successful collaborations:  HIV/AIDS, TB and malaria; neglected tropical diseases; maternal and child health; mental health; antimicrobial resistance; and non-communicable diseases.
David Mabey, Programme Director and Professor of Communicable Diseases at the School said, "This is an exciting opportunity for early career clinicians with an interest in and commitment to undertaking research on the health problems of low and middle income countries. We are confident that, by providing training and mentoring of the highest quality, we will enable them to develop the skills and experience they need to become independent clinician scientists and future academic leaders whose research will have a real and tangible impact on the health of disadvantaged populations across the world."
The programme is open to fully-qualified medical doctors, who have started their specialist training and can demonstrate academic excellence and a commitment to pursuing a career as an academic clinician with an interest in global health. Applicants must be eligible to work in the UK and qualify for Home / EU fees.
Applications for fellowships to commence a PhD in 2017/2018 will be accepted between 19 November 2016 and 5 January 2017. Further information about the Programme and application process will be available at: http://wbc.lshtm.ac.uk/fellows/clinical-phd-programme  and http://jobs.lshtm.ac.uk.
---
Catherine Wedderburn – Research Training Fellowship
Neurodevelopmental effects of in utero HIV and ART exposure in children: a prospective cross-sectional structural and microstructural neuroimaging study
---
James Church – Research Training Fellowship
The impact of the intestinal environment on immunogenicity of oral vaccines in Zimbabwean infants – Zimbabwe

---
Helen Brotherton– Research Training Fellowship
Randomised controlled trial of early kangaroo mother care for hospitalised neonates <2000g in a low- income country. 
---